Welcome to The Cobbler Shop Antiques!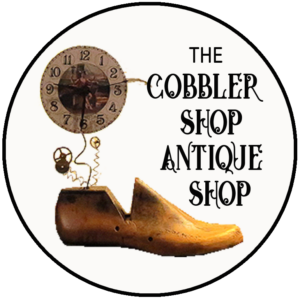 The Cobbler Shop Antiques is located in the heart of Ohio's historic Zoar Village within a beautifully restored 19th Century home. The building was the original cobbler shop during the time of the Separatist Society, and the shop remains similar to what it was during that period in the early 1800's.
Comprised of two full rooms, each is filled from floor to ceiling with delightful antiques available for immediate purchase. Furniture items include 19th century cupboards, wardrobes, tables and other smalls, in original paint or finish. China items include children's soft paste ABC plates; with flowing Mulberry, soft paste, pearlware, pewter and brass candlesticks, baskets red ware and other appropriate period accessories are available.
We're happy you've come to visit virtually, and invite you to stop back often, as we are moving select items dating back to 1828 from our private collection slowly into the shop. Better yet, come for a visit in person! Contact Sandy Worley at 330-874-2600 to make an appointment to open the shop. Already in the village? Do call, and we may be able to open up for you while you are here!
Antique Shop Hours:
By appointment only. Please call 330-874-2600.
Size limits our small shop to a select amount of visitors at one time.
121 East Second Street
PO Box 575
Zoar, Ohio 44697
330-874-2600
Contact us at [email protected]
The B&B is now retired

Beginning with our first guest 43 years ago in 1980, (before B&B's were "a thing") our bed & breakfast has been an unbelievable, fantastic experience! We've welcomed so many wonderful people into what we felt was a complete package that included shared common areas, the gardens and evening chats over glasses of wine. Many a breakfast was prepared and enjoyed by our guests and ourselves, with conversations both light and deep, especially when discussing the history and restorations of our unique village of Zoar.

We're thankful for the many dear friends we've made through this endeavor, who continue to stop by and share updates with us.

The time has finally come to put the B&B to sleep, and we are no longer accepting guests. You are welcome to visit our Antique Shop, open only by appointment. 330-874-2600

Thank you for the wonderful memories!