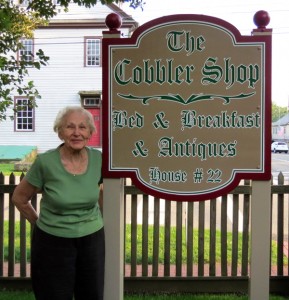 We're looking forward to your visit!
Find us 12 miles south of Canton, Ohio on State Route 212, just three miles southeast of Bolivar at the Interstate 77 exit number 93.
Long distance travelers wishing to fly can arrive at Akron/Canton Airport – a 30 minute drive away. Airlines include Southwest/AirTran, US Airways, Delta and United Airlines.
If you have any questions or wish to speak personally with Sandy, feel free to call 330-874-2600 or use the contact form below, and we'll get back with you as soon as possible.
The Cobbler Shop Bed & Breakfast and Antiques
121 East Second Street, Zoar, OH 44697
330-874-2600
.
This site uses reCAPTCHA v3. Use of reCAPTCHA v3 is subject to the Google Privacy Policy and Terms of Use.