Welcome to The Cobbler Shop!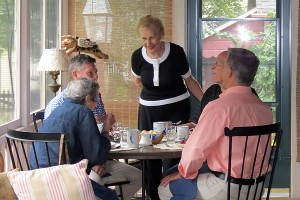 The Cobbler Shop Bed & Breakfast and Cobbler Shop Antiques is inside a beautifully restored 19th Century home decorated with antiques dating back to 1828.
Located in the heart of Ohio's historic Zoar Village, the Cobbler Shop is the perfect destination for a weekend getaway. We hope to be accepting reservations for the B&B in the near future, once the threat of Covid19 is over.
We're happy you've come to visit, and invite you to stop back often. Better yet, come for a visit in person! Contact Sandy Worley at 330-874-2600 for information on staying in one of our five comfortable rooms – and yes, breakfast is included!
Gift certificates are available for both the Antique Shop and the B&B. Advance reservations are required for all stays. Book early for best availability.
Antique Shop Hours:
By Chance or Appointment
121 East Second Street
Zoar. Ohio 44697
330-874-2600
Contact us at [email protected]