Welcome to The Cobbler Shop!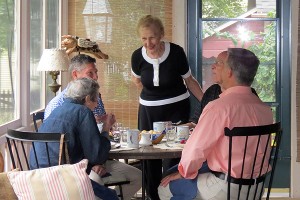 The Cobbler Shop Bed & Breakfast and Cobbler Shop Antiques is a beautifully restored 19th Century home decorated with antiques dating back to 1828.
Located in the heart of Ohio's historic Zoar Village, the Cobbler Shop is the perfect destination for a weekend getaway.
We're happy you've come to visit, and invite you to stop back often. Better yet, come for a visit in person! Contact Sandy Worley at 330-874-2600 for information on staying in one of our five comfortable rooms. Proof of Covid-19 vaccination will be required – and yes, breakfast is included!
Gift certificates are available for both the Antique Shop and the B&B. Advance reservations are required for all stays. Book early for best availability.
Antique Shop Hours:
Wed – Fri 10am – 5pm | Saturday 10am – 4pm or by appointment.
Size limits our small shop to a select amount of visitors at one time. Calling ahead of your visit is encouraged!
121 East Second Street
PO Box 575
Zoar, Ohio 44697
330-874-2600
Contact us at [email protected]
Antique Shop
Our Antique Shop is comprised of two full rooms, and was the original Cobbler "shop" for the Zoarites. Each room is filled from floor to ceiling with delightful antiques available for immediate purchase. Furniture items include 19th century cupboards, wardrobes, tables and other smalls, in original paint or finish. China items feature children's soft paste ABC plates; flowing Mulberry, soft paste, pearlware. Pewter and brass candlesticks, baskets, redware and other appropriate period accessories are available.
Browse a small selection on our Facebook page.
♦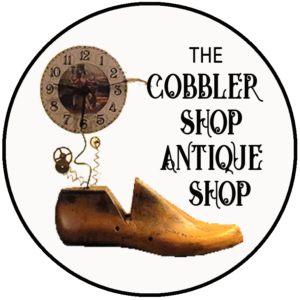 Antique Shop Hours:
Wed-Fri 10am-5pm
Sat 10am – 4pm
or by Appointment
330-874-2600
Call ahead for best service! Masks are optional.