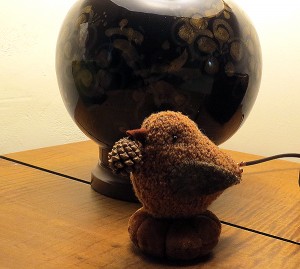 Originally named after the paint colors in this room, the Rose Room has been redecorated!
Enjoy the convenience of either a king size or two twin beds.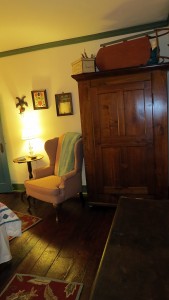 The Rose Room's large sitting area is furnished with a comfortable wing chair for reading, a kas, blanket box and some Zoar artifacts.
This room also offers a fabulous view of the back yard Cobbler Shop gardens! Each season brings a new whimsical experience; and only guests are afforded these viewing opportunities, as our private gardens are not available on any village tours.
Make your bath private by reserving ahead.