Breakfast, along with coffee, tea or milk is served complimentary with your room.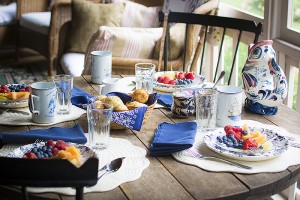 Enjoy a multi-dimensional breakfast beginning with seasonal fruit and freshly baked muffins. Sandy's recipe repertoire brings home cooked dishes that are plentiful and delicious to the table. Menus can be adjusted according to our guests' tastes with prior reservation.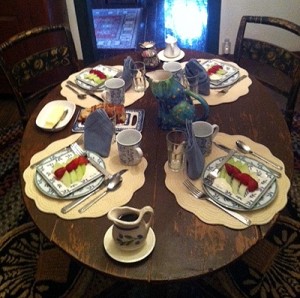 Whether the season allows outdoor porch dining or you choose our cozy dining room, you will be heartily satisfied!