The Living Room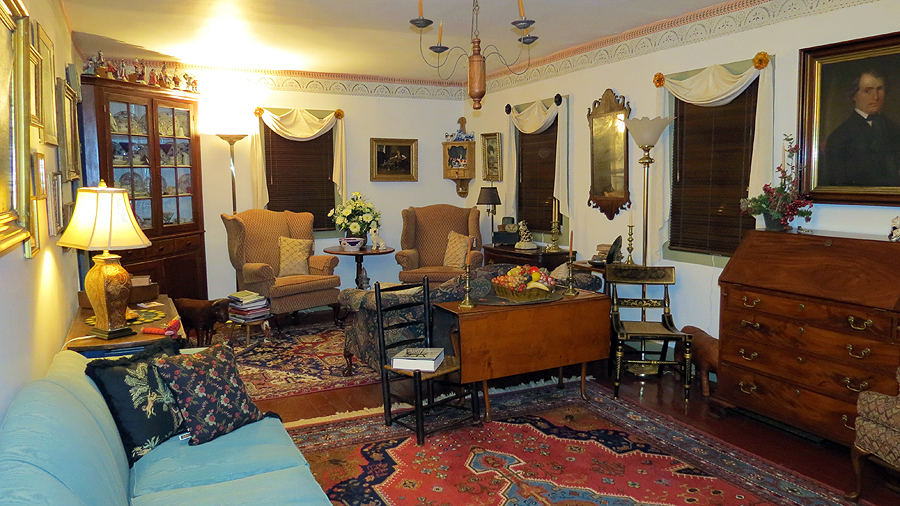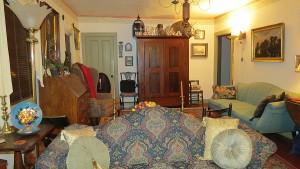 Guests can relax in the large first floor living room. Sink into one of the comfortable sofas or chairs and read, listen to music or enjoy conversation.
Lovers of Zoar and all history will find items owned by the original Zoarites scattered throughout the room.
◊

Dining Room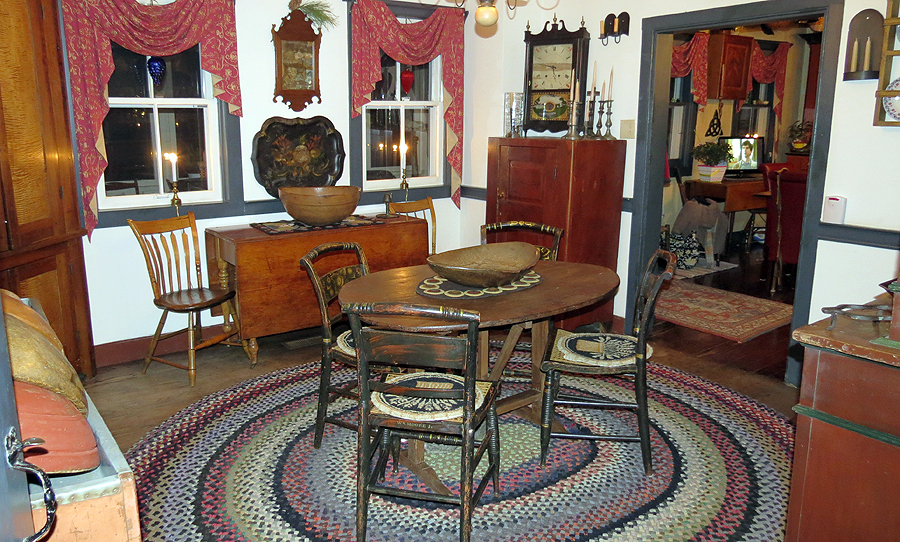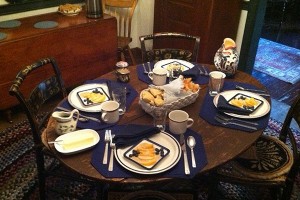 Also on the first floor, the dining room is where breakfast is usually served. The menu includes fresh juice, a fruit plate according to season, and freshly baked muffins. The main entrée varies, but past guests will tell you it will be scrumptious and plentiful! Coffee, tea or milk is served, and breakfast comes complimentary with your room.
Your view in this room includes a look outdoors, past the enclosed porch – or take note of the many collections inside of collections located throughout – sure to start a conversation!
◊

The Kitchen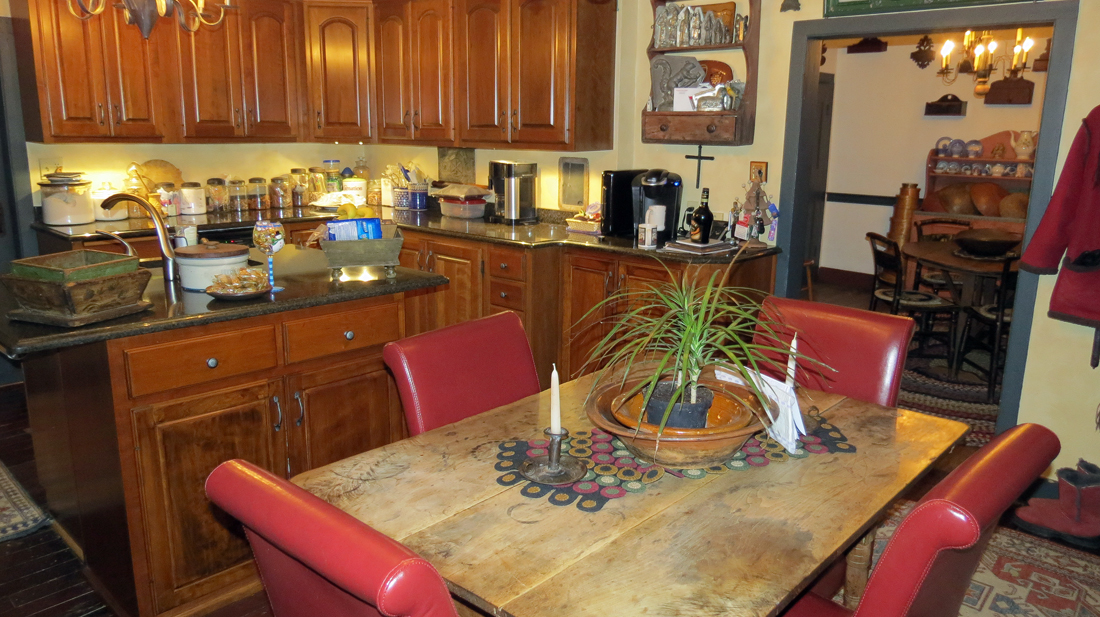 Also known as "the keeping room," guests tend to congregate here to enjoy a cup of coffee while watching TV or playing games at the tavern table. Serious and whimsical collections adorn every surface, from ceiling to floor!
Be sure to ask about the origins of this room, a fascinating tale from its original Zoarite days through multiple owners – and now restored as close as possible to original – while allowing for all the conveniences and comforts of today!
◊

The Porch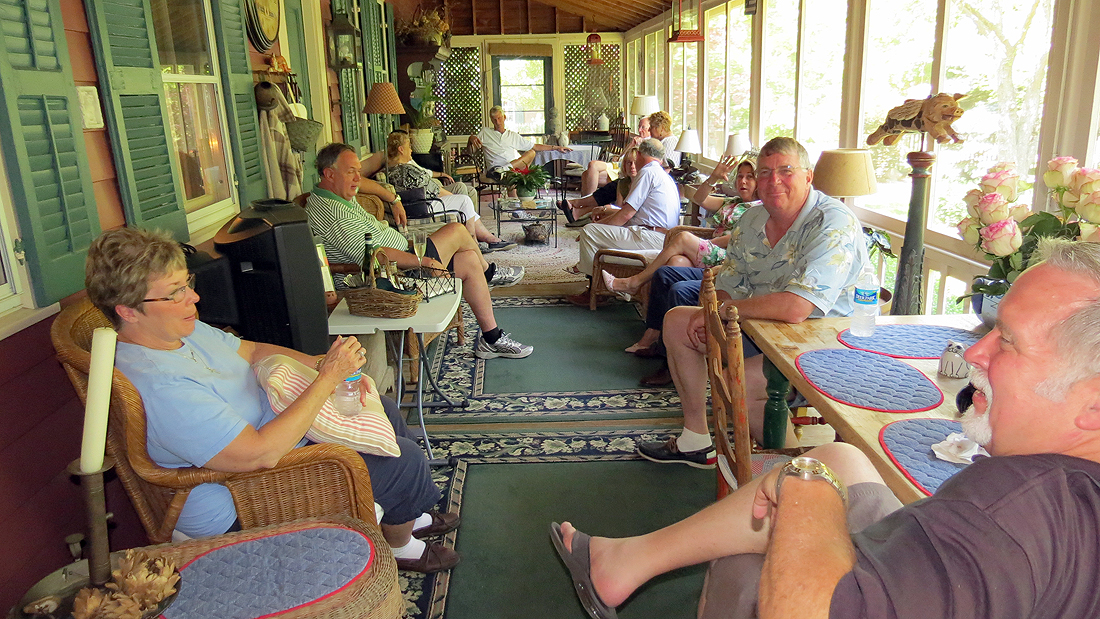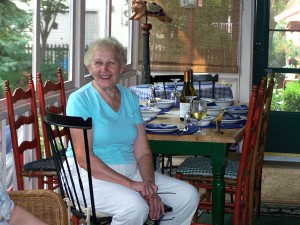 The original 1828 porch, which stretched across the entire rear of the house, was more like a narrow shed. At some point in time, it was replaced with small stoops for the kitchen and hallway entrances. Sandy restored the original porch, while adding depth and functionality to it. Now it serves as a popular common area for guests to enjoy the outdoors while staying in.